The electro-pneumatic positioner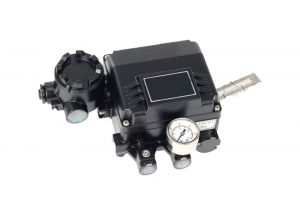 The electro-pneumatic positioner is used for the operation of pneumatic linear valve actuators by means of an electric controller or a control system with a DC analog output signal of 4 to 20 mA or divided ranges.
• Simple adjustment of zero and range
• There is no resonance between 5-200Hz.
• Automatic / manual switch
• RA v.s DA action and 1/2 range adjustment range by simple adjustment
• The internal feedback signal is available as an option (weatherproof only)
• LCD screen, alphanumeric digital display for process values and calibration.
• HART communication, allows commands, position feedback and diagnostics to be sent digitally through the current loop.